Community Wealth Building Wednesdays — Building Community Wealth and Community Capital
June 16 @ 10:00 am

-

11:30 am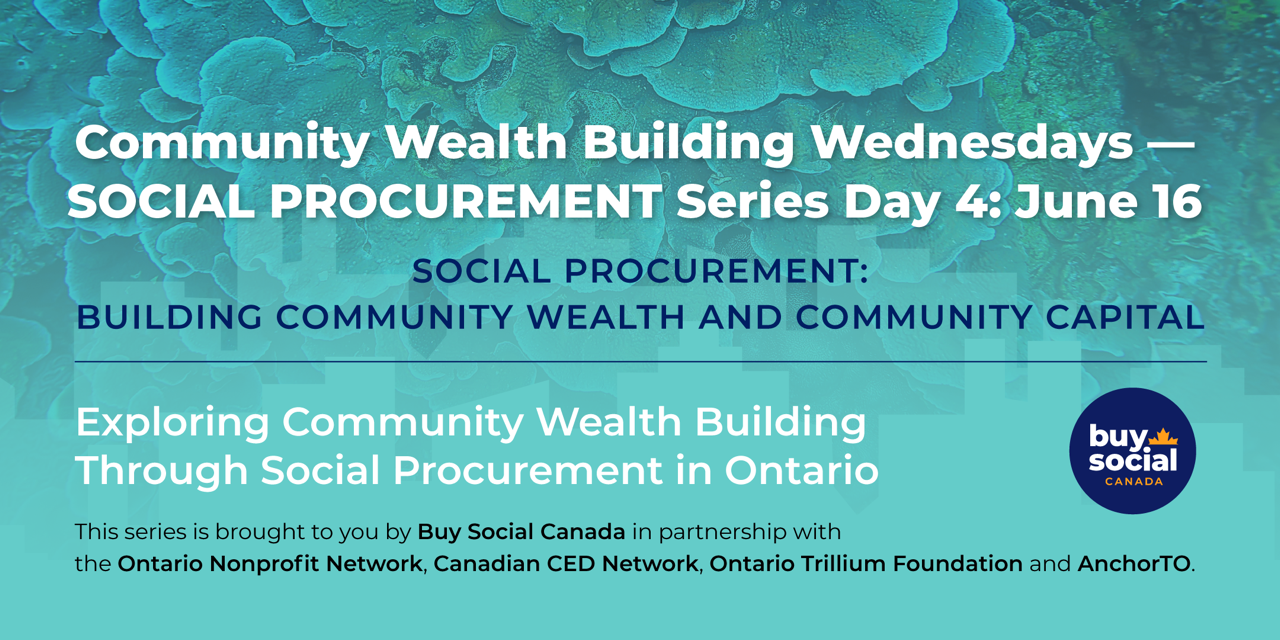 The time for making the move to Community Wealth and Community Capital as the next generation way of doing things is now. There is a convergence of conditions and movements that call us in this direction and make getting it done within the reach of possibility.
There are five kinds of Community Capital and seven Community Wealth Building Drivers we can rely on to understand where we fit and how we can proceed. How is Community Wealth and Community Capital created? How do we know it has been? What does it look like?
During this webinar we'll first hear from people in the know about the whys and wherefores of Community Wealth and Community Capital Building. We won't be long before we are in small groups hashing out how these play out in our daily lives and work. The more we understand all the pieces of the puzzle and how they fit together, the better we can play our own, critically important part.
Community wealth and community capital is being created throughout Ontario via Social Procurement. Buy Social Canada has partnered with the Ontario Nonprofit Network, Canadian CED Network, Ontario Trillium Foundation and AnchorTO to invite you to a webinar series designed to strengthen and connect the social procurement and social enterprise ecosystems across Ontario.
This webinar is fourth in the 5-part series and will explore the role of community coalitions within the social procurement ecosystem.