Community Wealth Building Wednesdays — Wrap Up and What's Next
June 23 @ 10:00 am

-

11:30 am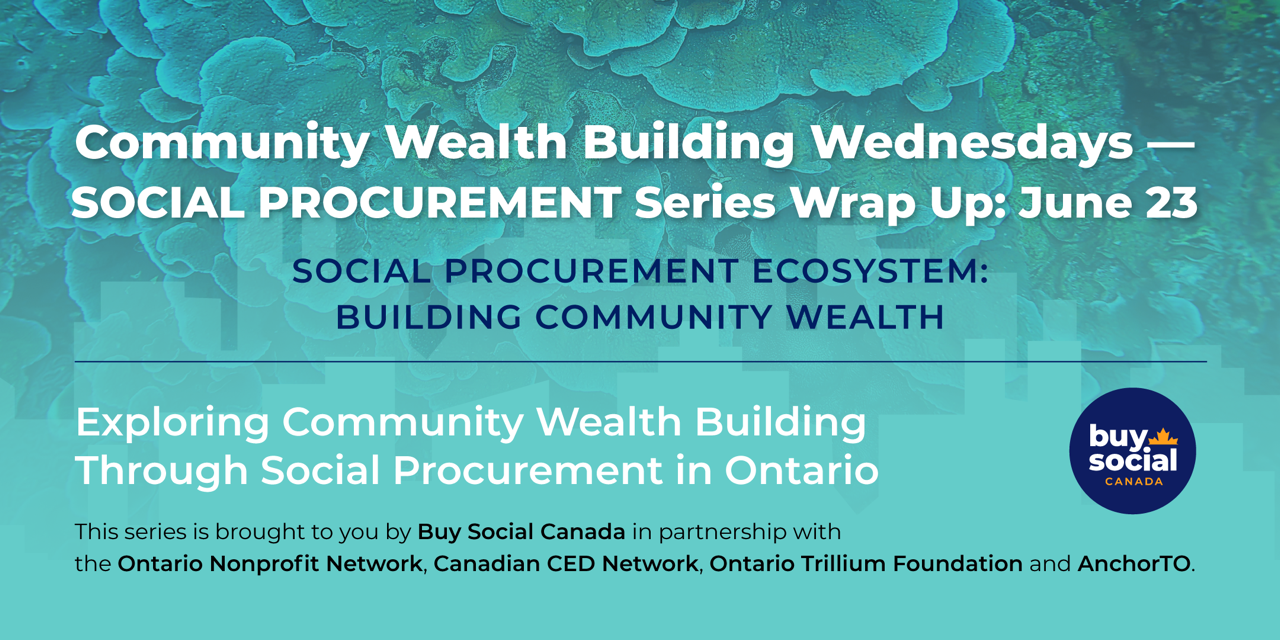 In this, the final of five stops in our journey through the Social Procurement ecosystem that is creating Community Wealth and Capital, it is time to fit the pieces of the puzzle together and behold the Big Picture!
What is coming alive for us in the journey so far? New ways forward, connections, collaborations, and next steps on the path to a Social Marketplace Revolution. We'll have ventured through the demand and supply side, policies and processes, and met leaders and friends for the journey ahead. We'll take time to notice and name what is taking shape for each of us, what our next steps might be, and what we each would like, want, or need from one another to make those next steps as wonderfully successful as they possibly can be. This last gathering will kick up some dust, set off some fireworks, and spark some fun as we imagine what is possible now, that wasn't possible before.
Community wealth and community capital is being created throughout Ontario via Social Procurement. Buy Social Canada has partnered with the Ontario Nonprofit Network, Canadian CED Network, Ontario Trillium Foundation and AnchorTO to invite you to a webinar series designed to strengthen and connect the social procurement and social enterprise ecosystems across Ontario.