Event Recap
The Games are coming, and the winner is… community!
Feb 3rd, 2023
Games and sporting events are ubiquitous in daily life, and lots of major games are happening across Canada in the next few years. Some of the large events include St. John's hosting the Summer 2025 games, Vancouver and Whistler hosting the Invictus Games in 2025, and Toronto and Vancouver are set to host FIFA games in 2026.
What if the winner… is community!
Is that really possible if it's all about sports?
Sport events are no longer based solely on the mantra of 'on time, on budget, and get medals.' We're shifting the narrative to focus on games as a means to use social procurement to build community capital: communities rich in cultural, social, human, physical and economic wealth.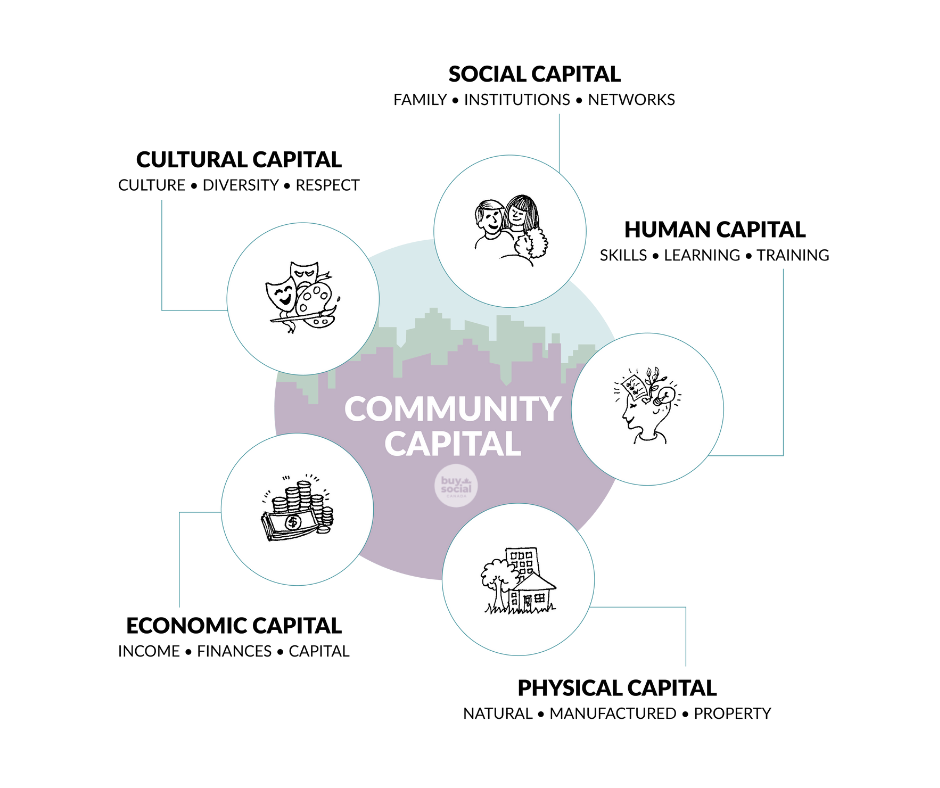 Yes, the medals, the budget, and the schedule are critical elements, but community values of social inclusion, equity in employment opportunities, sustainable economic development, local suppliers, regenerative environments, and cultural diversity hold just as much importance.
Games, as with any event, mean lots of purchasing of goods and services to make it all work from the early planning years ahead to the actual days of competition. There are arenas and stadiums, podiums and stages, catering, competition sites, transportation, hospitality, tours, art and cultural events, gifts and awards, office supplies, signage, lost and found, and so much more.
At the 2010 Winter Olympics in Vancouver we barely touched the surface of social procurement opportunities. We built on those learnings a bit further at the Pan American Games in Toronto in 2015. Now, we know so much more about how to leverage existing purchasing into community value, and we can surely apply those learnings to upcoming games.
On January 19th, Buy Social Canada in partnership with the Toronto Community Benefits Network hosted a national convening webinar exploring how games can bring additional benefits to communities. The discussions were vibrant, and very pragmatic.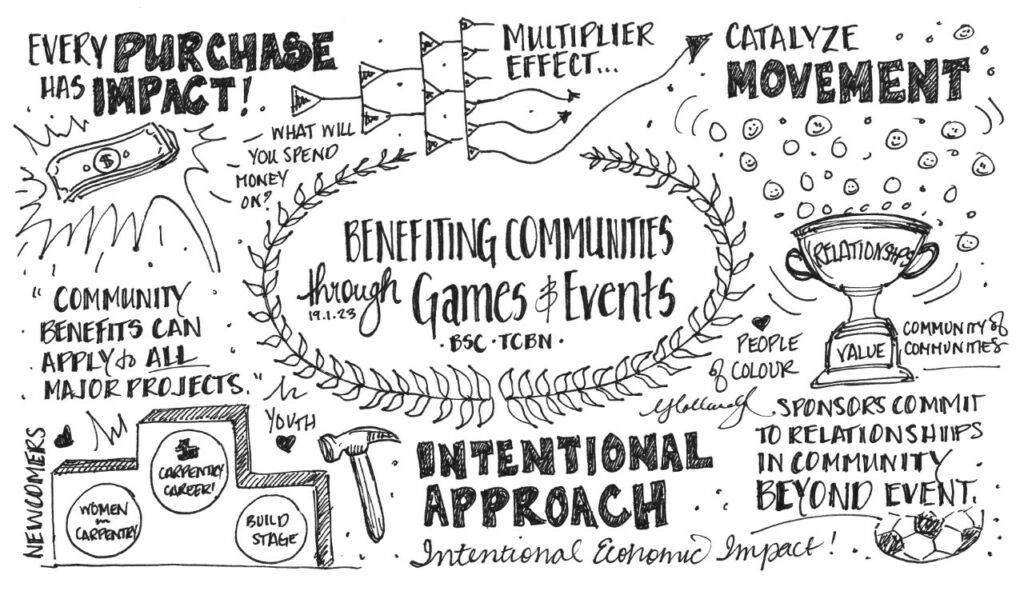 A successful games event is defined through the lens of multiple stakeholders: the athletes, the sponsors, the organizers, and the community. A winning social procurement plan for the games will mean an intentional effort for early planning, broad engagement, and a focus on measurable community value outcomes.
We're building the next phase of social procurement in games. If you're interest in being part of the conversation drop us a note at info@buysocialcanada.com, and watch this space for updates!